Here at Green Prairie Animal Hospitals, we have a passion for orthopedic surgery and rehabilitation. We offer some of the most advanced surgical procedures currently available. We offer the MMP procedure which is a form of TTA repair for Cranial Cruciate Ligament tears. This gets the patient back on their feet and back to their normal life quicker than some of the older techniques. This may also be combined with repair/removal of a torn meniscus as well if an injury to the meniscus is identified. A cruciate tear/meniscal tear is the most common cause of limping of the back leg. It is very common and under diagnosed injury of dogs and cats.
We also offer the Ridge Stop and traditional Wedge Recession Trochleoplasty for luxating patellae. For dogs suffering from this developmental condition, this gets them going quickly and reduces their ongoing stifle joint damage. These dogs often start showing issues early in life with holding one rear leg up or limping on one or both rear legs.
We also offer fracture repair using bone plating/ pinning techniques of the SOP bone plating system. This allows the patient the best surgical outcome and quicker healing. These techniques are used for fractures of course but also for other types of limb deformities that need correction.
To learn more about our orthopedic procedures or if you've been referred to us by your veterinarian, give us a call!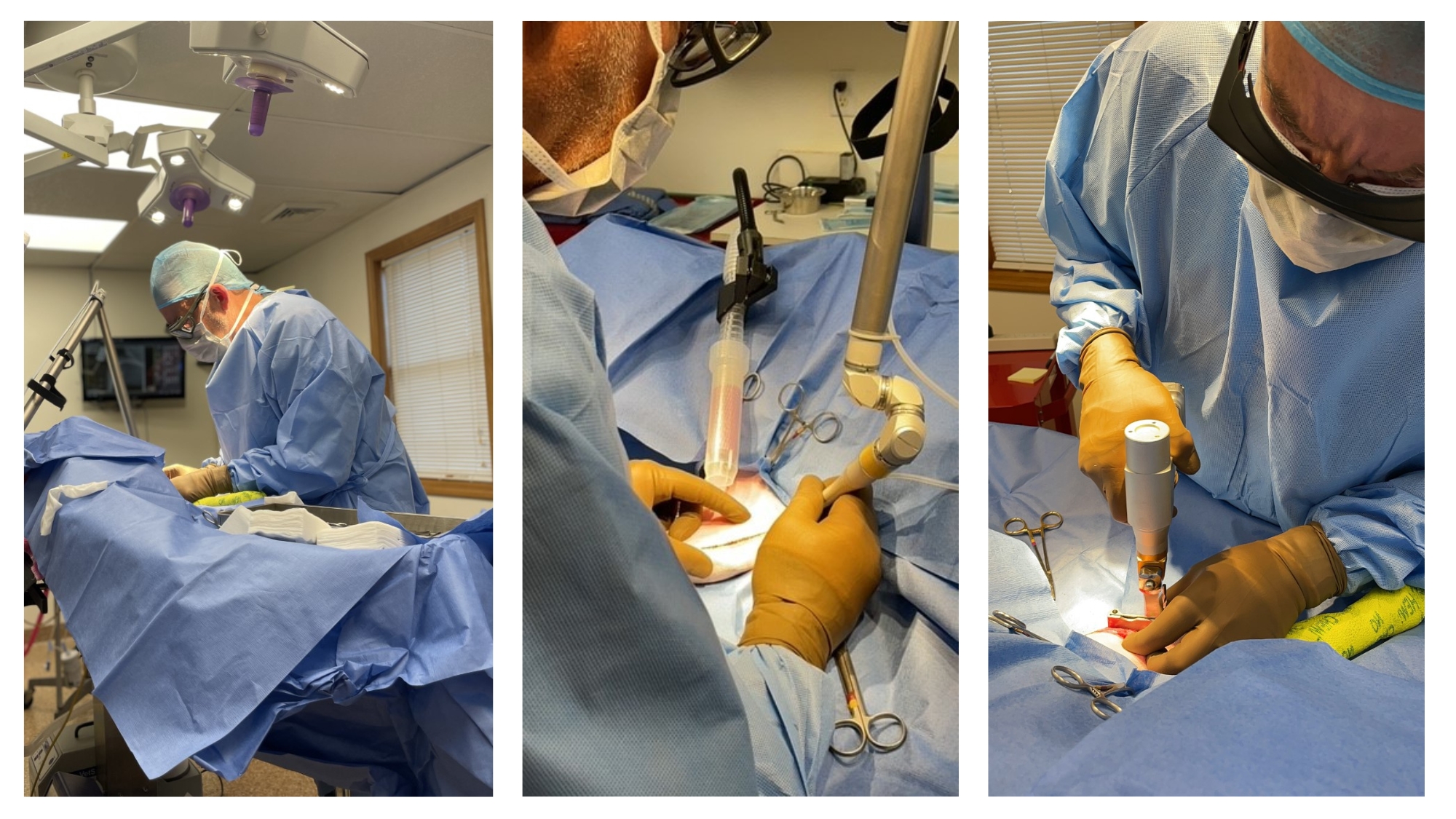 Meet our Orthopedic Team!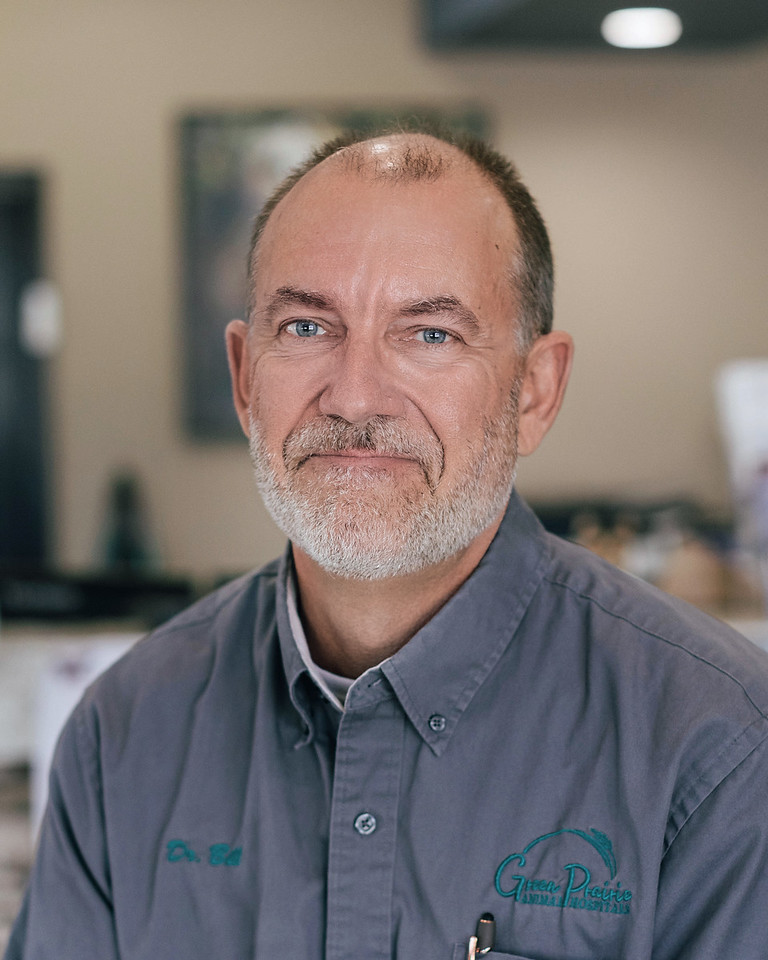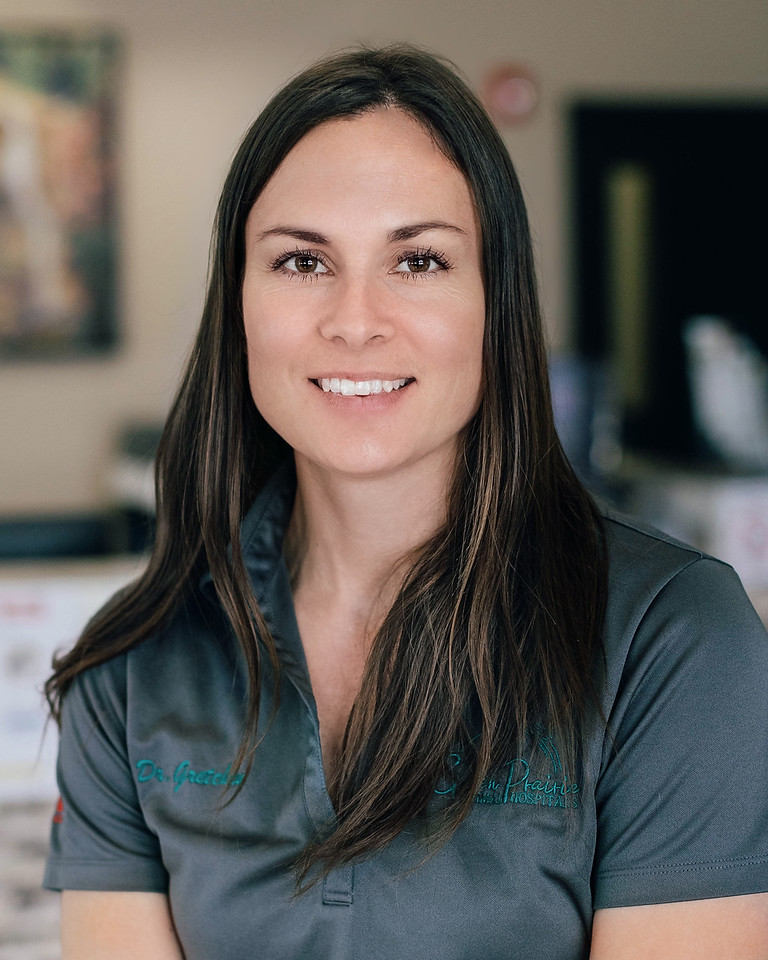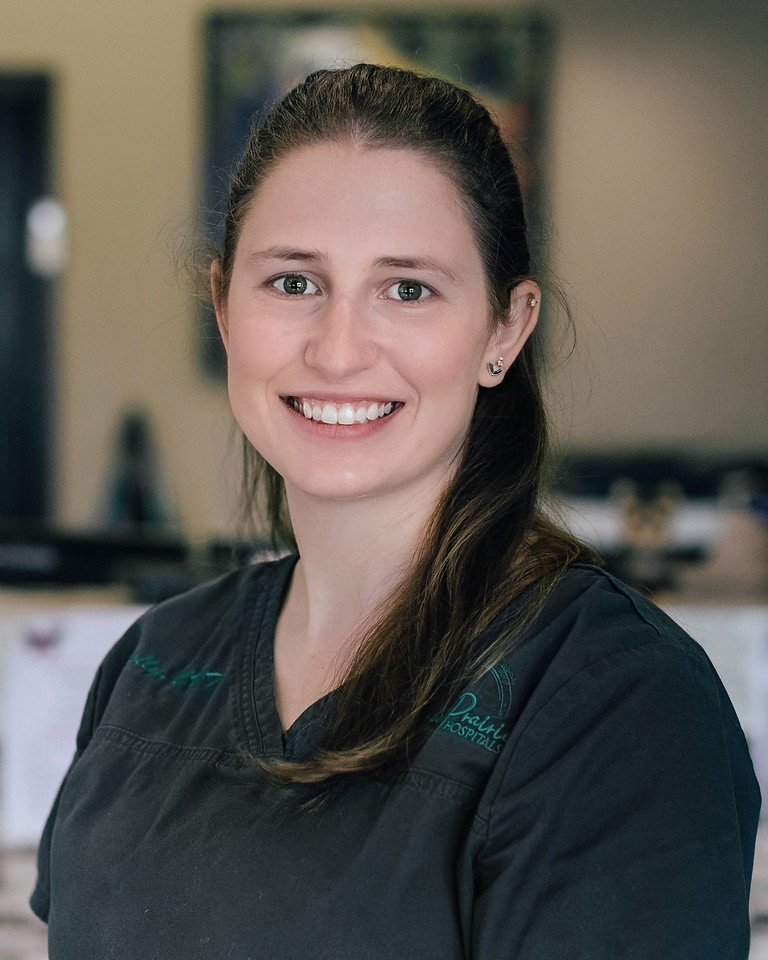 Dr. Bill                                           Dr. Gretchen                                           Holly